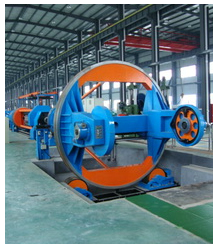 Founded in October 1998, a joint venture, located in the beautiful, outstanding, Cixi, Zhejiang, is specialized in producing wire and cable manufacturers, the company after years of struggle, with quality products, good reputation and strong sound marketing network, the output value increased year after year, selling products throughout the country, and exported to Europe, the Middle East and other countries, is a professional production power connector production base covers an area of 81,526 square meters, construction area of 110,000 square meters.
Strong technical force, advanced production technology, with today's most advanced production lines and testing equipment, first-class management, first-class talents, first-class technology and a well-trained staff, to become the counterparts of the Winter Palace leader.
The main products are "Winter Palace" low medium voltage XLPE cables, PVC power cables, fire-resistant cables, overhead lines, control cables, rubber cables, PVC wires, lead conductors, stranded steel core of lead, PVC particles, and more than 10 products and thousands of specifications.
The company has passed China Quality Certification Center of the CQC certification, power cables, XLPE cables, lead twisted, twisted steel core lead, control cables have been the industry production license, and passed the ISO9001-2000 quality management system certification, "Winter Palace" market-oriented to meet the user theme, quality products, good reputation, recognition by the majority of users, enterprise products have been in power, chemical, metallurgy, construction, railway transportation, highway and urban infrastructure wider use of facilities.
"Winter Palace" adhere to people-oriented to science and technology, quality management concept development efforts to enhance the taste, and actively explore the market and dedication to provide customers with quality service, help each other and work together for a better future.