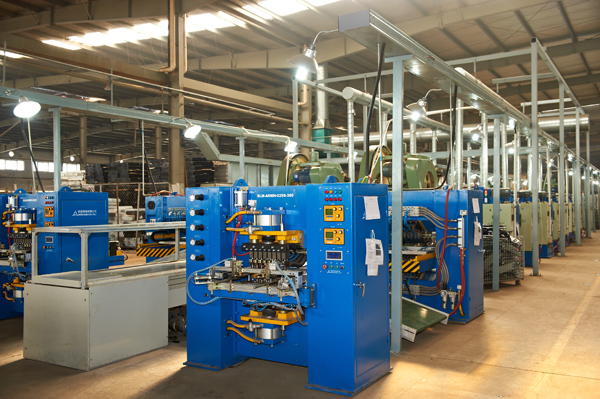 Founded in 1993, Pioneer Electric Group Limited company mainly produces heater, electric fans, drinking fountains and other three leading products, in the" integrity, dedication, innovation, Thanksgiving" core values under uniform, adhering to the " true strain every nerve, everywhere top-notch " entrepreneurial spirit, forge ahead of the pioneer who hard work, continuously create success, Pioneer Electronics has won the " national inspection-free products"," product of Chinese famous brand"," famous trademark", "the most competitive brand " and other honorary titles, is the national household appliances Standardization Technical Committee of standardization work of indoor heater unit of group leader of group. According to China Business Federation, the China National Commercial Information Center statistics show, since 2002, pioneer heater has been for nine consecutive years to obtain the domestic market sales of the first, the electric fan in small household electrical appliances industry before three, pioneer, has become China's small household electrical appliance industry leading brand, for many consumers.
Technological transformation and technological innovation is the enterprise development accelerator. So far, the vanguard group has developed a series of three, six major categories of products more than 300, to declare the product patent 200 multinomial, in which the international invention patents 3, national torch to plan a project 2. Pioneer, has been in more than 10areas of technology research has made breakthrough progress, and in a number of product manufacturing process is a domestic small household electrical appliance industry leading level. In order to guarantee product quality, pioneer not only invested into the occupied the leading position in the domestic computer automatic production, detection of motor production line, also built by China National Accreditation ( CNAS ) review pioneer small household electrical appliance testing center, greatly improving the vanguard technology testing and certification technology ability, enhanced the vanguard group comprehensive competitiveness.
"Improve the quality of life, create a harmonious environment" is a pioneer of the mission," national pride, century-old pioneer" is a pioneer of the vision, in the tide of global economic integration, the vanguard group will continue to adhere to specialization, scale, standardization, development strategy, continue to sow hope, full of passion to create a more beautiful the future.